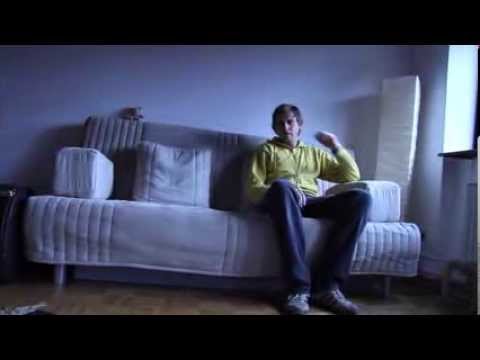 "HEUTE MÜLLER" Ein Lehrstück mit 42 Anfängen zur Aufklärung der Allgemeinbevölkerung über die Unabdingbarkeit des Zwischenspiels als Grundlage des existenziellen Daseins in Zeiten der Konsumverdrossenheit
ICH HABE EIGENTLICH ALLES – ABER IMMER FEHLT ETWAS!
Die Idee des Projekts keimt aus dem  Widerspruch zwischen Überflussgesellschaft und dem individuellen Gefühl von Mangel. Entstanden ist eine pyramidenförmige  Serie von Filmen, die mit 42 einminütigen Folgen im Internet beginnt und sich  in fünf Staffeln zu einem Kinoprojekt entwickeln soll.
In den 42 Folgen der ersten Staffel HEUTE MÜLLER – KLEINANZEIGE werden  unterschiedliche Figuren vorgestellt, die eines gemeinsam haben: Den Mangel.
Ernst und humorvoll wird die heutige Gesellschaft hinterfragt und karikiert. Neben der Anwesenheit von zahlreichen Schauspielern, Regisseuren und Produzenten, die an der Serie mitgewirkt haben, wird ein Ausblick in die Zukunft der Müller's gegeben: mit der Lesung einer Drehbuchskizze der zweiten Staffel durch die Schauspielerinnen Birge Schade, Elizabeth Blonzen und Stefanie von Poser.
ENGLISH.
HEUTE MÜLLER
An educational drama with forty-two beginnings that inform the wider public about the necessity of the interlude as the basis for modern existence during times of doleful consumerism.
ACTUALLY, I HAVE EVERYTHING – BUT SOMETHING IS MISSING, ALWAYS!