here is the VIDEO with the concert-performance of Nicole Bianchet and Catherine Lorent 
IT's MY CHRISTMAS AND I CRY IF I WANT TO
 VOICES, GUITARS and ARTWORKS with GLÜHWEIN + PLÄTZCHEN. 
The artists Nicole Bianchet and Catherine Lorent are not only doing paintings and drawings, but also amazing music-performances. They studied together at the Kunstakademie Karlsruhe. Nicole Bianchet also was trained in classical singing and Catherine Lorent uses beside her voice lots of instruments, doing performances as "GRAN HORNO" 
In 2010, SALON NEUCOLOGNE was presenting Bianchet and Lorent already at "ONE NITE STAND" an evening where artists and gallerists were performing music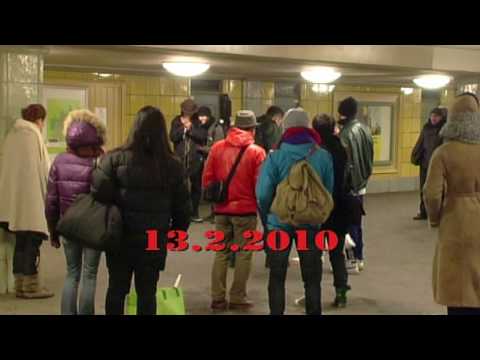 .
More info about Catherine Lorent, GRAN HORNO and Nicole Bianchet